How we see wedding rings
A wedding ring that makes you say "I'm so glad we did it!" even years later, that is when we know we did our job well. Admitted, cheap is not something we can help you with, but therein lies the difference. The design, the perfect workmanship, a result of hours of intensive work. Wear a Cober wedding ring and be assured you have got something unique.
A lot of personal details in your wedding rings is a normal thing for us. Your own input to the design is most welcome. Not only will Vincent Cober design and make your wedding rings, we have got a whole team of people working with just one purpose, to make our customer happy. We believe everything about a purchase of this magnitude should feel right, not just the result. We want you to forever know:
"They understood me"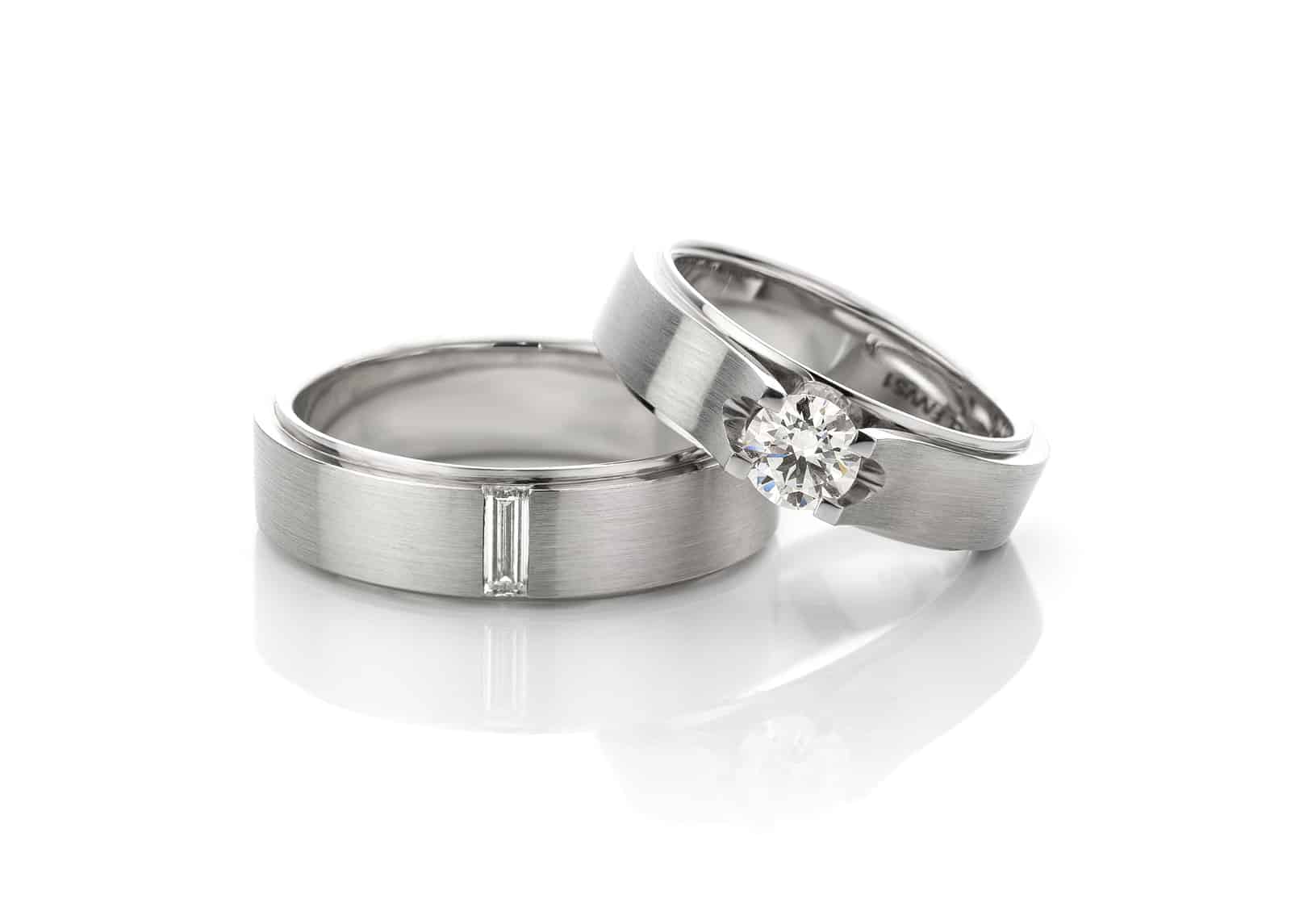 Exclusive wedding rings? Exclusive materials
The design and finishing of your wedding rings is not the only thing we put a lot of thought in. Our selection of diamonds and gold alloys are thoroughly inspected before being used. For diamonds we have four criteria: clarity, color, carat and cut. The first three are quite clear, the diamond needs to be clear, the color needs to be what you are looking for and the amount of carats tells you what its size is. Now cut is something most jewelers do not even speak about, which actually baffles us. Cut is the most important quality of a diamond, it tells you how much light it reflects. Or in other words, how big the sparkle is. You want a diamond to sparkle, even if you have not cleaned your wedding ring in a while, the excellent cut we use is the cause of this. After all, it is always fun to see other's diamonds be dull after a day of work, while your own diamond is still sparkling as ever.
All our jewellery complies with the Kimberley proces.
Take a look at our collection