Engagement rings
That one engagement ring that makes her say, even years later "I'm so happy with it!".
Admitted, cheap is not something we can help you with, but therein lies the difference. The design, the perfect workmanship, a result of hours of intensive work. When picking a Cober engagement ring, you can be sure to earn her respect and you will ensure she knows how much thought you put into this decision.
Something you probably have not been thinking about, but is an important aspect of our engagement rings: they're designed to be worn beautifully next to a wedding ring. An engagement ring is something to be worn for a lifetime, even after marriage. For this reason they have also got to be strong and durable.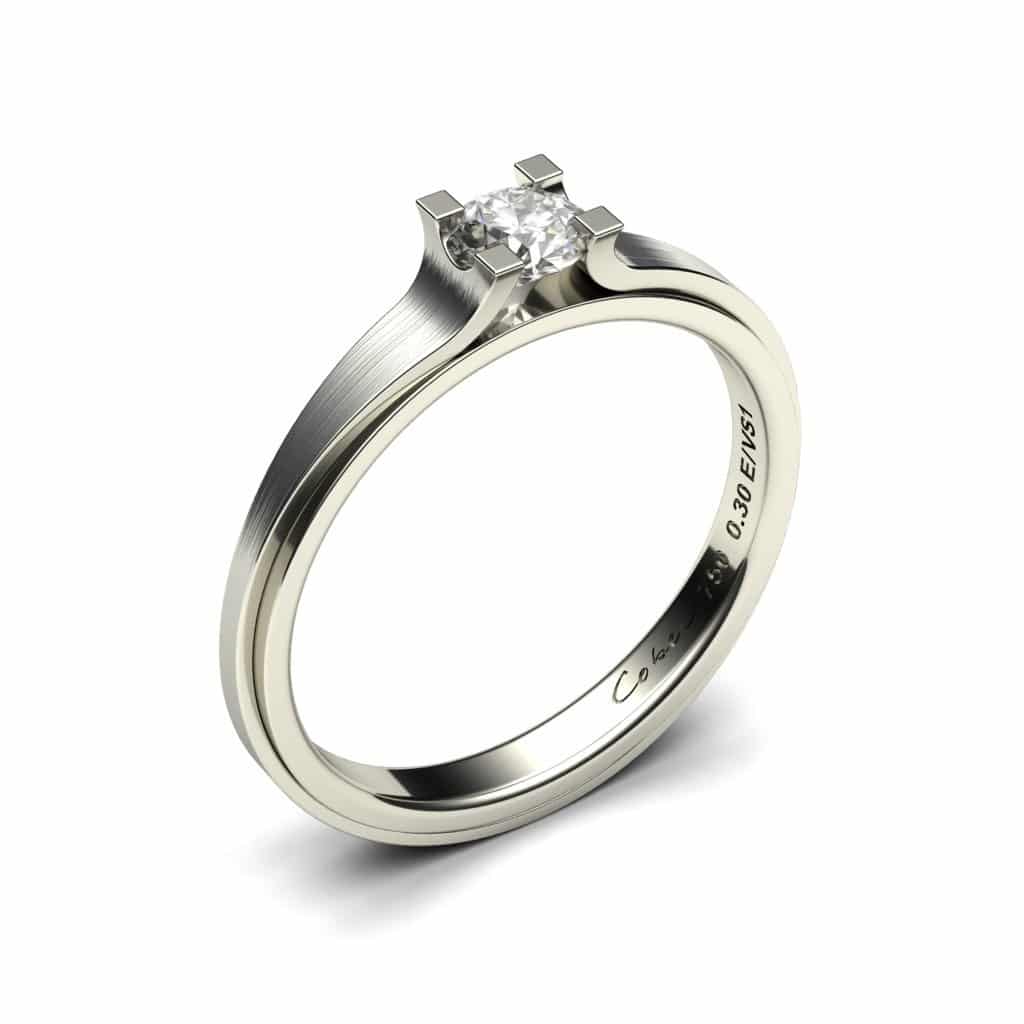 Exclusive engagement rings? Exclusive materials
To make sure your engagement ring is getting it's due admiration and to prevent any disappointments in your fiancée to be, extreme caution is used while putting the finishing touches in the design. Only when every aspect feels right are you able to proclaim to have a ring made by Cober. For this reason our collection of precious gems, like diamonds, and our gold is handpicked by experts. A diamond belongs in any engagement ring and ours are picked for four reasons. Clarity, color, cut and carat. Clarity and color are easy to compare, but the most important one is the cut of the diamond for this will determine the sparkle it will show. Weirdly enough most jewelers do not speak about the cut. Because all our diamonds are cut by our own diamond cutter we can make sure this aspect is perfect in all our gems. The result may not be clear immediately, but after some time you will find out why the cut is the most important part of a diamond. Diamonds with an excellent cut will retain their sparkle for years to come, even when they have not been cleaned in a while. Very important, because your ring will eventually get dirty if you wear it all day. It is nice to see your diamond sparkle even when other's look dull.

All our jewellery complies with the Kimberley proces.