How we see exclusive wedding rings
"I'm so happy we picked these" That is what you will think even years in the future when thinking about your wedding rings. It means we at Cober did our job. Admittedly, our exclusive wedding rings are by no means cheap, but that's where the difference comes in. The design, the perfect workmanship, a result of many hours of hard work from our goldsmiths. Wear an exclusive Cober wedding ring and you can be assured that you've got something truly unique to show off.
Putting many personal details in your exclusive wedding rings is normal for us. Your input is not a must, but it is certainly appreciated. Not only Vincent Cober makes and designs our exclusive wedding rings, but he has got a whole team of people that inspire new designs every day to make our customers very happy. Our belive is that everything around the purchase should be perfect, years after you should still think: "They understood me"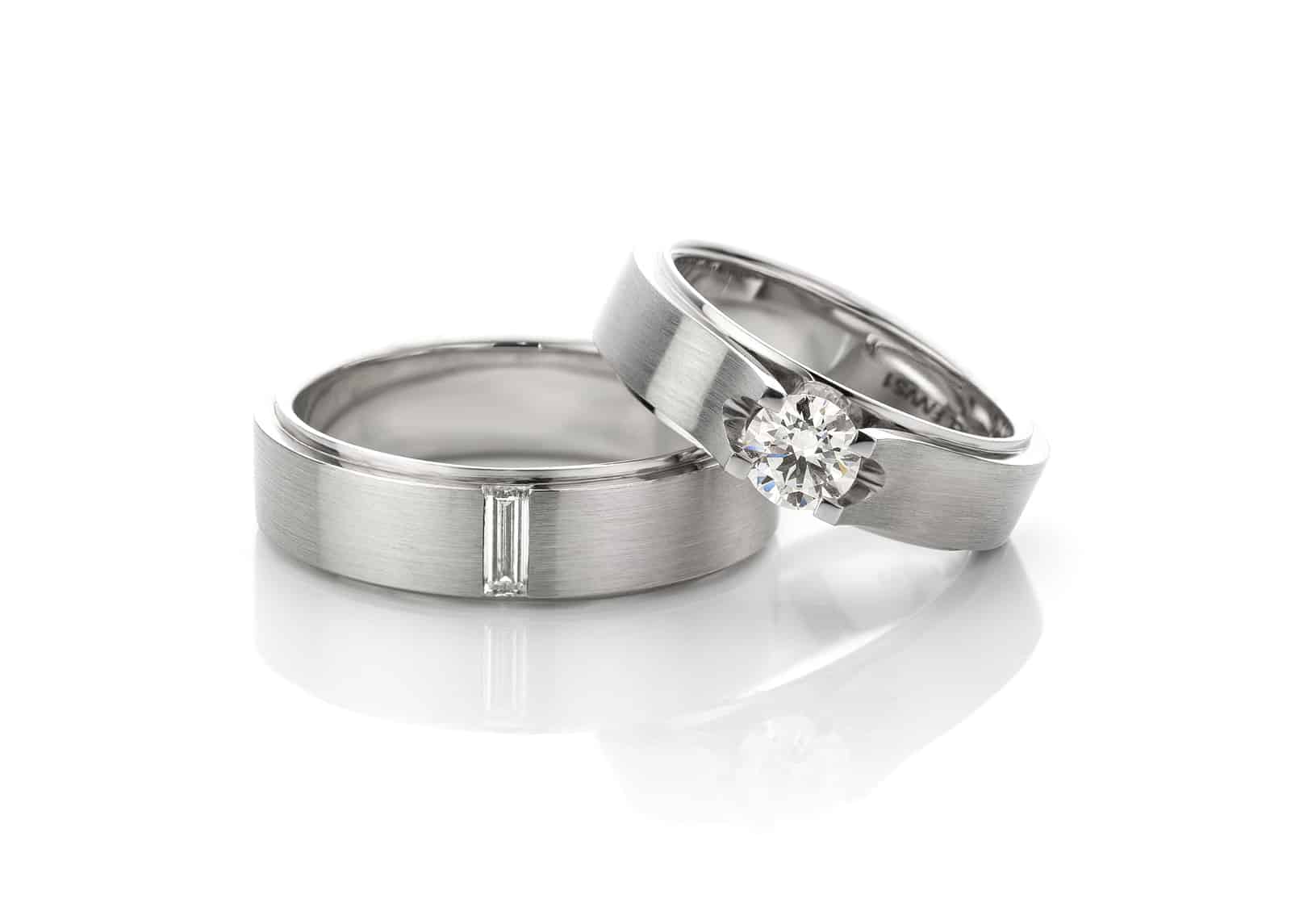 Exclusive wedding rings? Exclusive raw materials
Not only do we spend a lot of attention on the workmanship of our exclusive wedding rings, we also put a lot of thought in the design. Our collection of diamonds and other rare gems is thoroughly checked and handpicked. Diamonds are the most used gems in our exclusive wedding rings and are judged on four characteristics: color, purity, weight and the cut.
Especially the cut of the diamond is important for the shine, even though our competitors almost never speak about it. Because all our gems are cut in our own management, we can cut them in excellent quality. Only years later you will understand why the cut is so important, your gems will keep their shine always, even when you have not cleaned them in a while. It is always fun to see your diamonds shine like they are brand new while other's diamonds look a bit washed-out.
Of course our gems all satisfy the kimberly process Kimberley process.
Take a look at our collection