Changing wedding rings
Your wedding rings can be changed in such a way that make you say, even years later: "I'm so glad I did that" We can change your wedding ring without damaging the original engraving in it. This of course cannot be done without limits, you actually only get one chance to do it right. At Cober we can do what most others struggle with, we will do everything to make sure you are happy with the result. Our designs are always made to comply with the wishes of our customers. If, for example, you want us to use your own precious gems in a new design, we will make it happen. Our experience in custom designing is tremendous.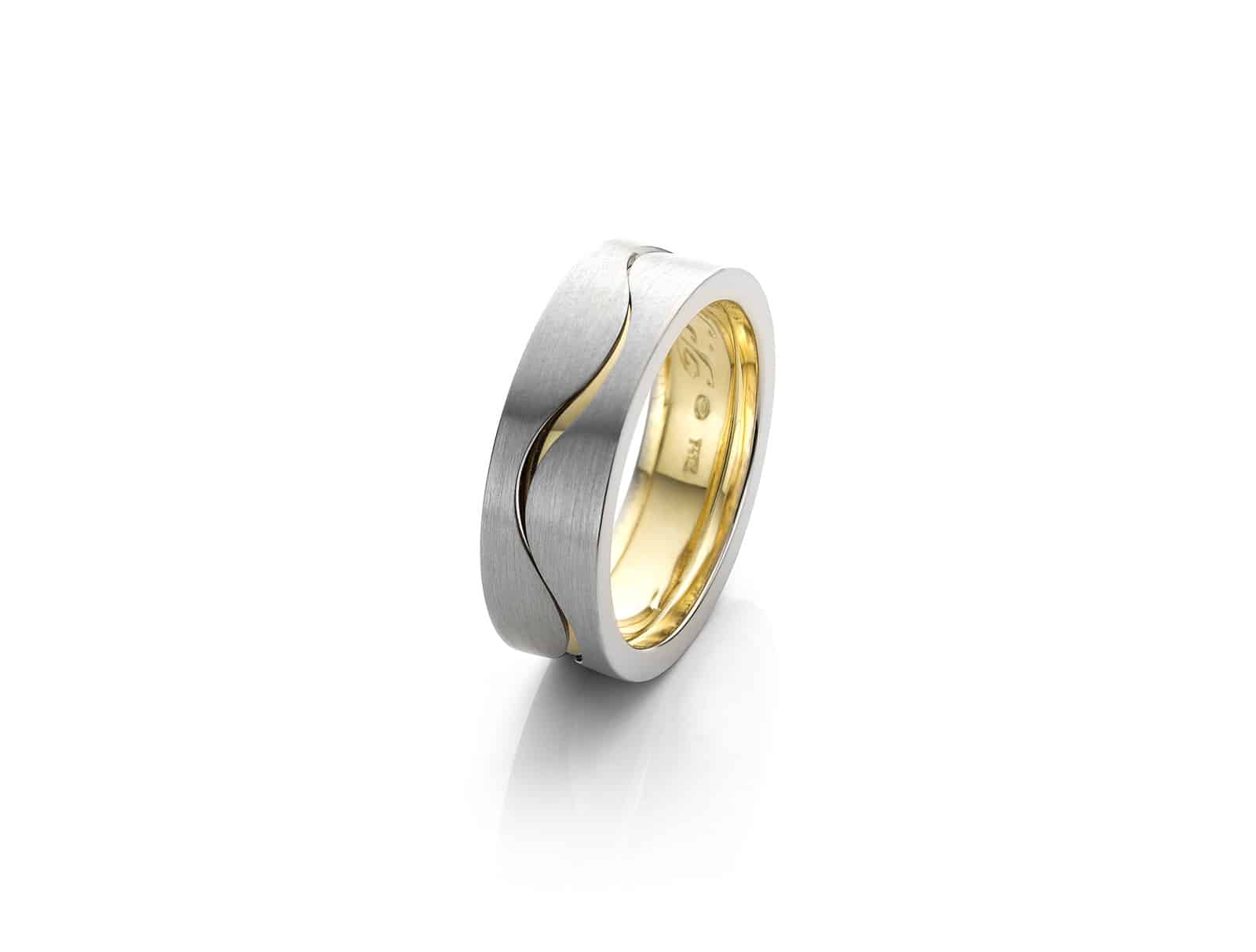 Ashes in your wedding ring
When designing, we can take it into account when you want to process the ashes of a loved one inside it. This is mostly done in the mounting of the diamond or other gem. When a diamond is excellent cut, as we always cut them, then you cannot see through it. This means placing ashes underneath the diamond will not affect its sparkle in any way. We always make a video of when placing ashes inside a ring and will send It over to you. We've also developed a way to place a diamond with ashes on the inside of the ring. The ashes will be enclosed waterproof and the goldsmith will always be able to see that there is something underneath the diamond, during repairs this means the ashes will never get lost.
Changing wedding rings to other jewellery
When you no longer want to wear your precious wedding rings, we can also change them into something completely different, like a pendant of a bracelet. Even this way we can still keep the original engravings. What you should know, is that all goldsmiths use metal pliers and these engravings can be damaged very easily. We have years of experience in this field, so we know like nobody else how to keep the engravings sharp and original.