Handmade watches
Would you rather not be the third IWC watch at the table? You want a premium watch, made of 18 karat gold that is exclusive and unique, a watch that radiates class.

What is the same compared to other watch brands are the timepieces used in our exclusive machanical watches. Every single one of our watches are made my hand. Only the clock-face requires two days of work in which 60 strokes are applied to a massive gold plate with a file. Halfway in the process we let our customers see how their watch is being made! You can see the specifications of the timepiece in our collection.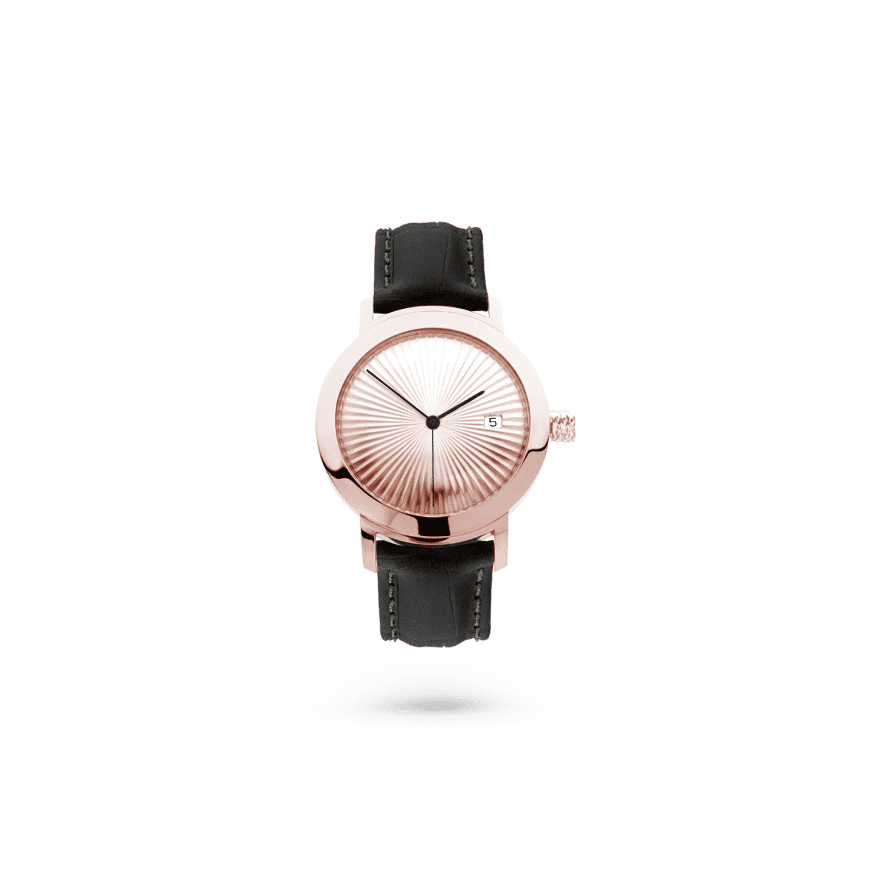 Limited edition watches
The limited edition Cober mechanical watches are equipped with the ETA 2892-A2 caliber, unmistakably one of the best timepieces ever made and used by IWC, Zenith, Tudor and many other brands. With a power reserve indicator of 42 hours and a frequency of 28kHz this watch has a lifespan of at least one generation, if well maintained. Every mechanical watch needs to be serviced every 5 years.
High quality service
Everyone who has had to have their watch repaired at a jeweller will discover that the delivery time is way too long. Waiting 6 months for a simpel repair is not exceptional. This is completely unnecessary and because of this we started developing our own handmade watches. When a certain part is temporarily unavailable, we just take it out of one of our other watches, which are always in stock. This way we don't need as much time for a repair, especially the simple ones. This way you will have you watch back within a few weeks.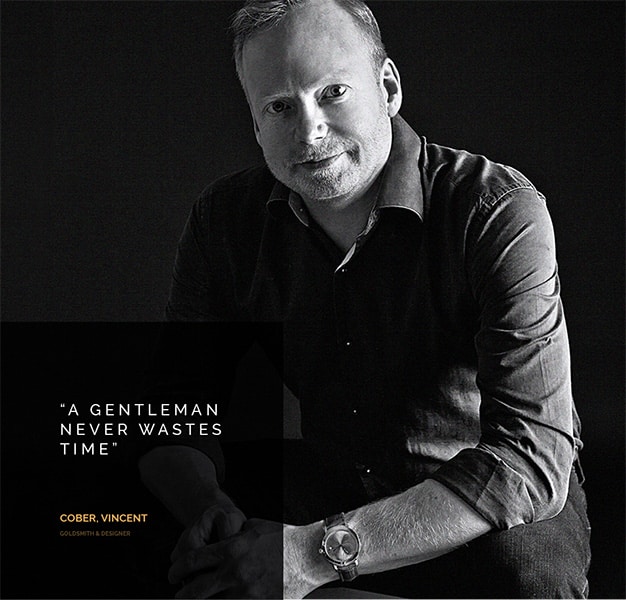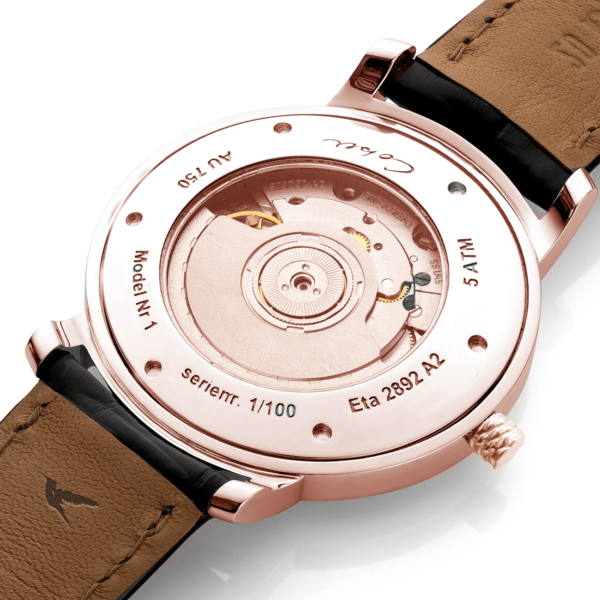 Fantastic finish
Our 18 karat solid gold watches with both at the front and at the back sapphire glass are as compact as possible while still fitting the kaliber to create maximum comfort for you. We will deliver the watches with crocodile leather straps of with 18 karat massive gold link straps.